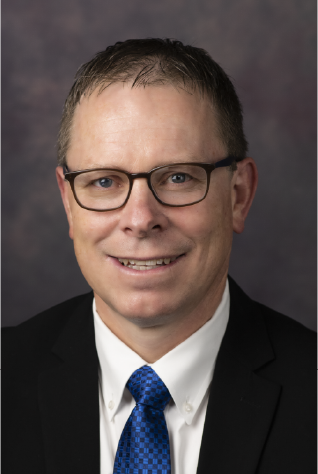 ---
---
Title:
Physical Therapist, Master of Physical Therapy, Board-Certified Orthopaedic Clinical Specialist
---
Location:
Gooding and Twin Falls Office
---
David, PT, MPT, OCS, founder of Body Balance Physical Therapy, was born and raised right here in the Magic Valley. He received his Associate's degree from the College of Southern Idaho, a Bachelor's degree from Idaho State University, his Master's degree in Physical Therapy from Eastern Washington University in 1998, and is a board-certified Orthopedic Physical Therapy Specialist. David's roots are in the Magic Valley and it's where he applies the education and training that he has received.
David's primary areas of specialty are treating the pain related to the neck/back and joints of the extremities. He has advanced training in shoulder rehabilitation and hands-on spine therapy. He is always looking to improve his skills and knowledge base so that he can better serve his patients.
David's additional practice areas include treating dizziness (Vestibular Rehabilitation), balance disorders, and fall prevention. His focus extends to improving the health of women and treating women's issues. To provide his patients with optimal care, David continually refines his skills and knowledge base by learning and implementing the most current practices and techniques in the field of physical therapy. His approach is to teach and empower his patients for a lasting effect.
David's personal interests include spending time with his wife, Amy, and his five children (Kaylee, Justin, Emily, Ashley, and Cameron). He has many stories to tell about backpacking, hiking, skiing, wakeboarding (though his kids are better at it than he is), camping, running, and road biking. You may have to take some of his stories with a grain of salt if he is "pulling your leg" though.
David loves the Magic Valley and the people in it. Whether he is visiting his dad's small dairy farm in Buhl to help out his family or enjoying the great outdoor adventures we have here in Idaho, he is thankful for such a great place to live and work. Come meet David and see why so many people choose him as their family's physical therapist.
---
"I would highly recommend David and Body Balance to anyone that needs physical therapy… I can move my neck without pain in ways that I didn't think I would ever be able to again. These guys are great!"
-Everett